Very odd feeling of displacement today. It is Palm Sunday and tomorrow we enter Holy Week. It is odd and unsettling because I have sung Mass at the Holy Redeemer & St Thomas More, Chelsea, every Sunday almost without exception, for the past unbelievable 30-odd years.
This church has always been a vibrant stream to me, its current running through my family's life: my parents' wedding; all family christenings, First Holy Communions, weddings (including mine); my dad's funeral; singing Sunday Mass since I was 12.
I have sung all these years too at parishioners' weddings, the baptisms of their children, the funerals of their loved ones, singing families through their life span; at society weddings and funerals (including Richard Harris' funeral where, at the end, Russell Crowe lobbed a brick from a skip through the window of a house opposite the church because he spotted a pap); and now this much-loved parish church is closed and the choir – historic in the rediscovery of Spanish Renaissance church music in modern times, and arguably responsible for its ubiquity now in the church music canon – is silent. It is literally a dislocation.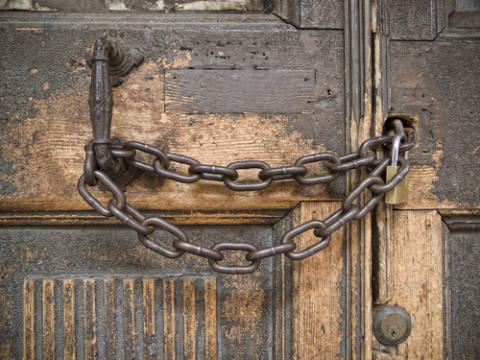 Before I sound as though I am claiming a unique loss, this is of course felt acutely by all the musicians in the land. For the time being there are no Sunday mornings where I make my way through the quiet London streets which are peopled mainly, at that hour, by office cleaners and church musicians. I don't get to pinpoint these fellow musicians' places of work which are identifiable by, severally, an array of tell-tale traits: smart attire and well-brushed side partings, pressed trousers, reusable coffee cup in hand (male, Anglo-Catholic); smart-skirted outfit, neatly brushed hair, coffee cup (female, Anglo-Catholic); not so smart, red-eyed, coffee cup (male and female, Roman Catholic, cassocks often available); and Worzel Gummidge, traces of egg sandwich in hair, trailed by child glued to iPad and excitable corgi moulting like a bastard (me, Holy Redeemer). And the absence of all this feels strange and not pleasant.
I used to know a labrador who, it was claimed, could tell when the day was a Sunday when he needn't bother getting out of his bed all excited as he knew he wouldn't get his walk until after his family had been to church. His knowledge of the liturgical calendar was further suspected to be more accurate than most when he also failed to rise early from his bed on Holy Days of Obligation. And I too feel a bit as if this deeply ingrained rhythm to my week, to my year, has been taken away, and I am floating, uneasily unanchored; currently I don't know when or if walkies will be on the menu. These are strange days and I don't claim a special take on all of this, just a small personal view of this Sunday's lack of music and church.
And more importantly, all on my own in Lockdownland, I can't recreate the sound that I and my fellow choristers make on Maundy Thursday when we begin Duruflé's sinuous and reflective setting of the Tantum Ergo; or when we lean together into the achingly plangent suspensions of 'Jerusalem desolata est' in Byrd's Civitas Sancti Tui; the joyous anticipation when the cantor sings 'Dum transisset' heralding the sublime opening to Taverner's motet for Easter Day. These shared understandings between musicians as we make music together, the unspoken congruity (on a good day with a fair wind behind us) of our tuning, timing, sense of the text, the beauty of a final chord held as if between heaven and earth in the church's fine acoustic, or the look of mischievous pleasure we might exchange at a particularly filthy false relation, none of these things can I do alone, or on Zoom, or Skype. The lack of all of this – the music, the singers, my friends – feels a bit like grief. Anyway, you musicians out there, you don't need me to tell you how it feels.
My 7-year-old daughter has taken in liturgical music quite literally with her mother's milk (old party trick). She has spent years of Sundays drawing pictures in the choir loft, and at least three Easter Vigils asleep on a coat on the dusty floor at her singing-mother's feet. She will feel this gap, this absence too, whether she will be able to articulate it thus or not, and I am sad for her that she must miss the whole of this extraordinary and wonderful period in the liturgical year. We all feel the absence. We will, of course, come out of this eventually and things will move on, but I doubt that the old 'normal' will be fully restored for any of us. By our experiences of this frightening and peculiar time, the adjustments and sudden adaptations that we've had to make, I suspect we will all be changed. Whether for the better or the worse is the big question.